The sun is back out in Los Alcazares & the skies are back to their normal deep blue colour. This will be an interesting week, I have some new shelves & flower containers being put up & I also have an appointment to see a cardiologist in Cartagena.
Alan Morris diary 2021, week 11.
Friday, March 12th. When I got up, I put some laundry in the washing machine, tidied my kitchen up & put a chicken casserole in the slow cooker. I never knew what the difference between a casserole & a stew was so I looked it up. As I did mine in a slow cooker I guess I can call it what I like, so It's a casserole as that sounds a lot more sophisticated.
This morning my friend Reindeer came round to put some shelves up in my lounge & hang some flower containers on my balcony. He has made the shelves & containers for my flowers using old wooden pallets. He came round & put up the containers & the shelves & they look fantastic. When I get my breathing under control I will be able to pick up the books I currently have on the floor & put them on the new shelving. Then all I will have to do is sort out the last box of rubbish, sweep & mop the floor & I will have a tidy home again.
As my bookshelves are now up, after my dinner I went online & ordered some bookends, I don't like seeing books lying down so these should help me stand my books upright. I also sent a photo to the Disabled Supporters Club at Arsenal today. They asked fans for photos that they can include in huge banners to decorate the ground with. I sent in one of me wearing my Arsenal shirt when I was at the Great Wall of China & hopefully I will be able to see myself on the television when the banners are made & installed at the ground.
---
Saturday, March 13th. I had a quick chat with my Uncle Dave using a Facebook messenger video call this morning but due to my apartment being a bit of an echo chamber he couldn't hear me correctly & due to the fact that he has his laptop or iPad in his hand & it is continually moving around, he kept fading in or out or disappeared & was inaudible. I sent him a message instead & said I would let him know how I get on at the hospital on Monday.
At around 12:30 Amazon arrived with one of the parcels I am expecting today. It always amazes me that items that are ordered at the same time & from the same place are sent in two different vehicles. They are both only small packages so it cant be because of a lack of room for both on the same vehicle. It now means I still have to wait for the next delivery before I can go to my local supermarket for some food. I am also glad my delivery charges are included with my Amazon Prime account. I settle down on the sofa with my feet up to watch the Leeds v Chelsea game on the television, I hope it's not boring or I may fall asleep & miss the next delivery driver. I fell asleep, the game was boring.
My second delivery arrived this afternoon & I was then able to put my books on my shelves without fear of them all falling off. I watched the second half of the Welsh rugby game against Italy & was pleased to see them romp home to a big victory to stay top of the Six Nations League table with only France to play. I then switched over to watch the second half of the Pompey v Salford EFL Cup Final. The game finished all even after extra time & went to penalties, Pompey were terrible at penalties & lost the match on penalties.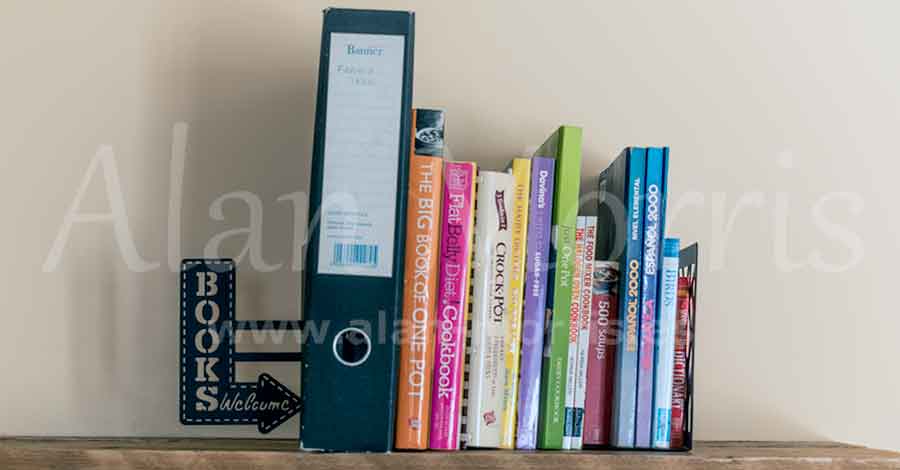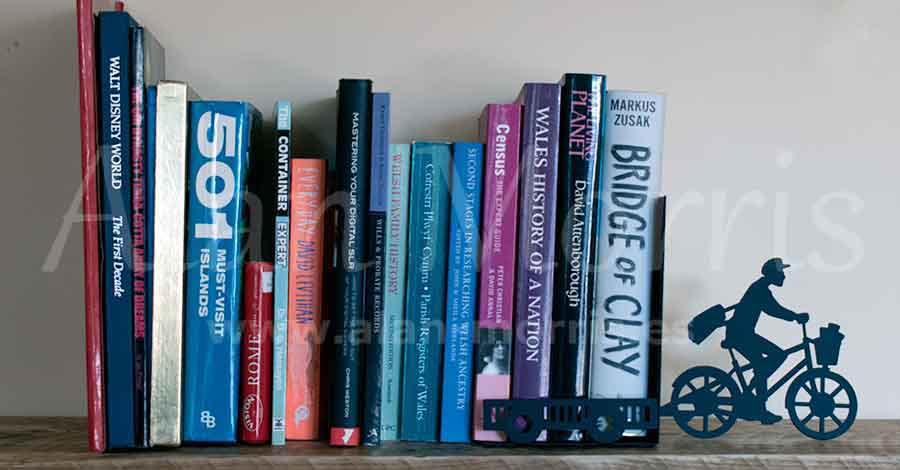 This evening I watched the Man City football match & played around with some images on my laptop, just to practice some different effects.
---
Sunday, March 14. After eating my way through most of the food in my freezer this week I make a trip to the local shops on the Sharky mobile. I engaged the invisibility cloak to allow me to dodge past my adoring fans without being seen. My leg is still in some pain & I don't want to have to stay out too long, signing autographs, kissing babies or collecting phone numbers from the hoards of local beauties I would otherwise encounter on route.
After getting back from my shopping I am worn out so I sit down with a pot of tea & two chocolate, jam, sprinkle covered doughnuts. I don't know how they got in my shopping bag, I can only think they wanted to watch the Arsenal game this afternoon so jumped in with the rest of my shopping when I wasn't looking. Unfortunately for the doughnuts, I couldn't take the risk that they would be seen in my apartment & I ate them both very quickly, followed at lunchtime by a pizza before the football started.
The Arsenal game didn't start as planned. Arsenal was far the better team but went behind to Spurs only shot on goal in the first half. Luckily before halftime Arsenal equalised & even better in the second half went ahead from the penalty spot. Tottenham went down to ten men but started to play really well & in the last 15 minutes of the game, my poor heart was having palpitations. It's bad enough waiting to see a cardiologist tomorrow without Arsenal creating extra stress, but in the end, it all ended well, Arsenal beat the Spurs in the North London Derby & my heart kept going.
---
Monday, March 15. I am up early as I have to go to the bank before going to the hospital. After my trip to the bank, I have enough time for some reading before being picked up to go to the hospital for an ECG & to see the cardiologist. Olivia my translator picks me up at around 9:45 am to take me to Cartagena for my hospital appointment. We get to the hospital & Olivia talks to the check in desk & confirms where I have to be, whilst I sign two cheques, one for my ECG & one to see the cardiologist.
We are right next to where we have to be, we discover, after walking the length of the hospital looking for the room, a case of not being able to see the tree for the woods. We sit down & wait to see the cardiologist & are seen within about 30 minutes. Olivia talks to the nurses in fluent Spanish, translating for me what they are doing, in only a few minutes the ECG has been completed & for the first time I can remember, they removed the ECG leads from my hairy chest without ripping large chunks of hair from my chest & making me wince. The room we have to see the cardiologist in is just across the corridor & after about 30 to 40 minutes we see him. Once again Olivia talks to the consultant & tells me everything he says. I am very happy to find that apart from a very slow heartbeat, that I already knew I had, he can find nothing wrong, this news on its own makes me feel a little better than I did before I arrived. I am hopeful that as today is the last day of taking very strong antibiotics for my leg infection, that I will start to recover properly over the next few days. After my appointment, Olivia dropped me off at home by 12:30. Olivia made the morning much easier for me, it was a lot less stressful having someone with me who could tell me everything the consultant & nurses were saying, I would highly recommend Olivia to anyone else who needs a translation service.
The kitchen light I ordered yesterday arrives this afternoon & my friend Derek is able to come & switch it for the one that is not working tomorrow. The rest of the day I spend watching films or reading & I am very happy when I take the last of the course of antibiotics that I have been taking. I hope in the next few days I will start to feel much better & feel like getting out & about again.
---
Tuesday, March 16th. I wake up feeling better than I have for a while, the antibiotics have helped & I hope they have cleared the infection up completely. The worry I had, that I may have a problem with my heart, has also now subsided after seeing the cardiologist yesterday. After the Dr told me last week that there is no problem with my lungs, I now believe I must be the fittest, strongest, healthiest person in the scrap yard.
This morning I have to go to the post office to collect two letters or parcels that have not been delivered to the apartment. On the way back from the post office I see my neighbour, Russ, sitting outside the Alaska bar, so I stop for a coffee. After catching up with Russ I carry on home to meet my friend Derek who quickly switches out the LED light in my kitchen for a new one.
After Derek leaves I put my dinner on, I cook a rack of ribs, but as usual, I can only eat half of them. The other half goes in the fridge & will be eaten cold tomorrow.
---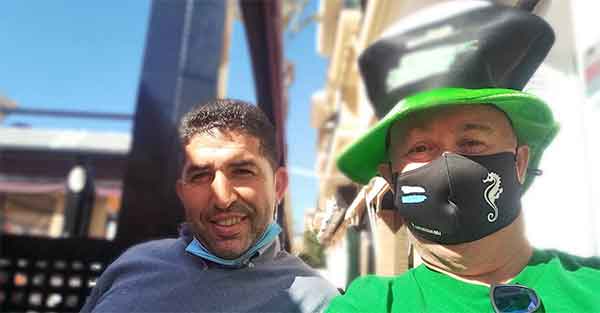 Wednesday, March 17th. St Patrick's day has arrived, this time last year I was supposed to be going to Benidorm for the festivities. That didn't happen due to COVID but none of us thought then, that we would still be in similar lockdown conditions a year later. This morning I took a trip out to meet my friends Mike & Theresa for a coffee.
After my coffee, I took the long & winding road across the motorway to Roda. I popped in to see my friend Mike at his pub, Campbells, & had a couple of pints of Guinness to celebrate St Patrick's day.
After a chat & a few pints, I then headed off to Rocco's bar in Los Alcazares where I saw a few more friends. We spent a few hours putting the world to rights & I then headed home, via La Playa bar where I caught up with my friends, Derek, Janet & Shellie.
---
Thursday, March 18th. I woke this morning to an overcast day & it soon started to rain, I won't be going far today. The day was spent watching old films & trying to keep warm, whilst this evening I watched Arsenal lose against Olympiacos in the Europa League but go through as they had won the away leg by a greater score, they won 3-2 over the two-legged match. Totteringham however gave up a 2-0 first-leg lead to lose 3-2 & get knocked out of the same competition.